If you've got kids, you've got clutter. There's no doubt that toys can take up a lot of space. If your child isn't good at putting his toys away, they take up even more space. This isn't just an eyesore it's dangerous as well. Just ask any parent who's stepped on a LEGO in the middle of night.
Sound familiar? It's time to take control of your kids' toy clutter and reclaim the space in your home. The key to keeping things organized is to make sure that everything has its own place. Teach your child to put his games in one place, stuffed animals in another, and cars in yet another place. It's fine to keep a box of "random toys" for all the smaller things collected over the years that don't really fit in a single category.
We've collected some of the best toy storage ideas from around the web to help spark your imagination. Consider the space you have and how well your children will be able to follow your plan. Younger children may need a bit more help putting things away, but your goal should be guiding them to eventually do this independently. Best of all, most of the ideas you'll find here aren't expensive to implement. With just a few supplies, you'll be able to rest easier.
10 Toy Storage Ideas to Contain the Clutter
1. The Leaning Tower of Toys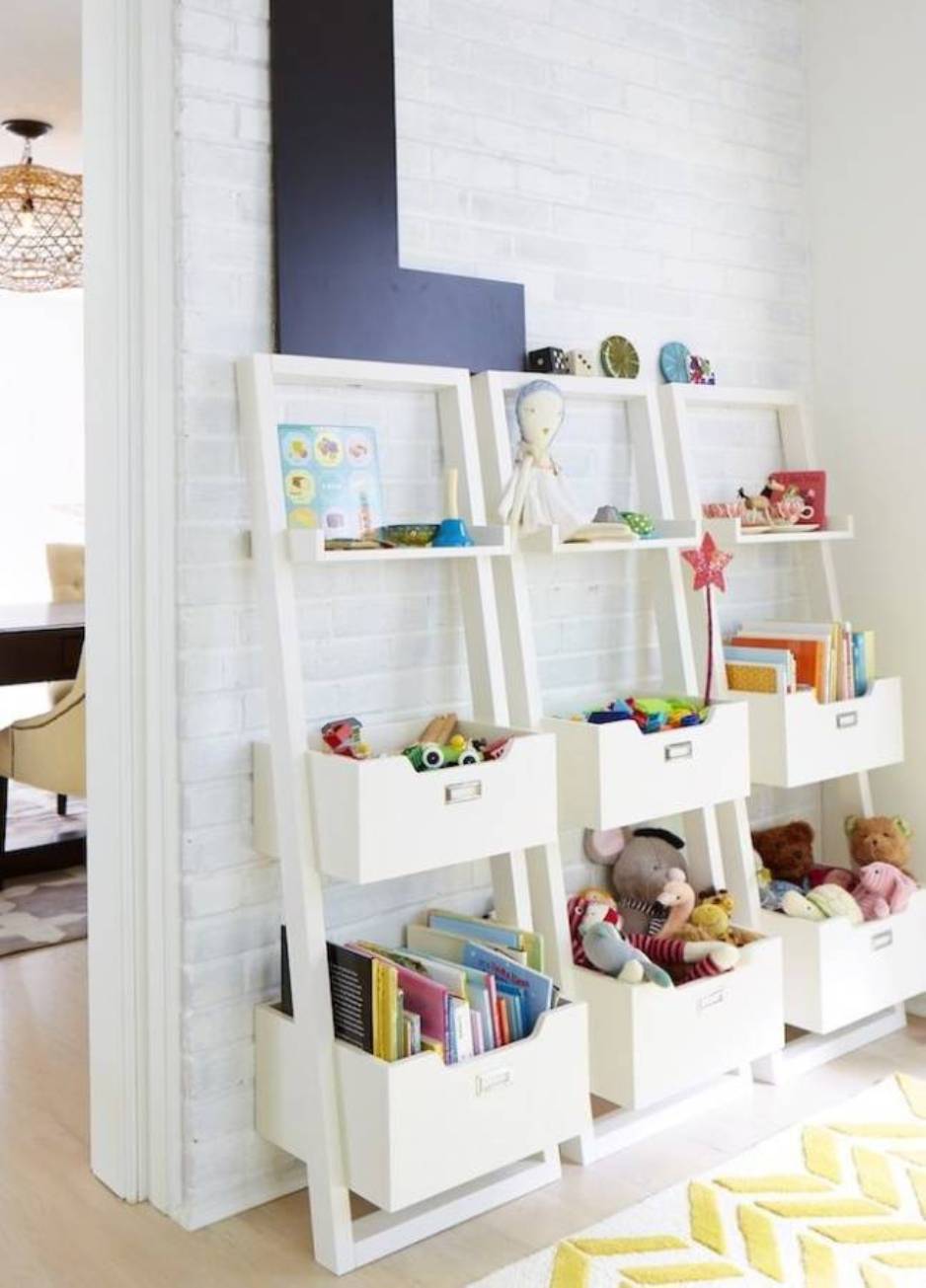 These simple shelves would look just as great in your living room as they would in the play room. While many people start with a basic shelf and place boxes on the shelf, this tower is unusual because the boxes are built right in. With large boxes on the bottom, middle-sized ones in the middle and a basic shelf on the top, you'll have plenty of space for toy storage. Space for labels in the front can help children keep things organized. Paint this shelf any color to match your décor.