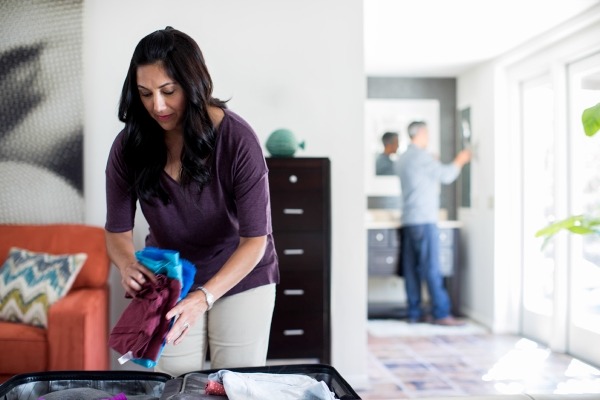 Many people are choosing to live in smaller spaces these days, whether they're young couples moving in together or older empty nesters downsizing to a smaller home.
Why is small popular? Smaller houses often are less costly, are easier to keep clean and have a reduced environmental impact than large homes. But while small homes offer many benefits, ample storage space isn't always one of them.
The lack of space can present some unique challenges, and you may need to be thoughtful about what you want to keep in your smaller space. There are ways to address your storage considerations without relinquishing anything of special value or meaning. Here are 5 tips to help organize your small space:
1. Cut the clutter
The first step in maximizing your storage space is to eliminate extra things you don't use or want. Your top priorities should be the items you require and use frequently, and any special sentimental items or keepsakes. Recycle or donate things that are neither. Discard bulky furniture that has seen better days, or objects that you rarely use. Yard sales and selling things online are opportunities to not only de-clutter but also to make additional cash.